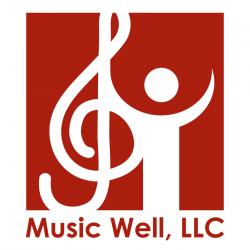 FALL 2020
Music Well, LLC will be offering in-person and online private piano lessons from Sept-Dec 2020 as stated in their Music Well Re-Opening Policies Covid 19 document available to all current families and by request to potential new families. All other in-person classes are presently paused due to the pandemic and the unknowns of safely singing together in large groups.

FREE Online class videos for ages 4 and under are available by clicking on the YouTube link above. If you find that you are regularly using the online videos, please consider making a donation to www.paypal.me/musicwell.
Thank you for visiting my web page.
Take your time navigating through to understand the sequential approach to music learning that happens through the teaching at Music Well, LLC.
Take two minutes to watch this video highlighting a parents perspective on the Musikgarten learning for her children:
---